Download our complete Installation Instructions
---
General Information for Installation
Synthesis™ is a revolutionary and disruptive product. As such, the process to install Synthesis™ is much different than other shower wall products. We STRONGLY URGE you to read the installation instructions and watch our detailed installation video prior to unpacking your Synthesis™ porcelain shower wall panels.

Synthesis™ porcelain shower wall panels should always be cut with water. Dry-cutting Synthesis™ panels will produce silica dust which, when inhaled, is known to cause silicosis, an irreversible but preventable lung disease. Exposure to respirable silica dust may also cause other serious diseases including lung cancer. If panels must be cut without water, a safety dust mask approved for silica dust is required.

When opening and unpacking your Synthesis™ porcelain shower surround kit, please be sure to lift the panels vertically out of the carton. DO NOT drag the panels horizontally, as this may damage the panels underneath.

We recommend verifying the color of the color-matched silicone sealant with the end user prior to installing the finish sealant. We have done our best to provide a color-matched product, however, the end user may want a different color or a contrasting look. If this is the case, the 100% silicone sealant may be purchased locally in the color of the end user's choice.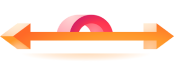 Some Synthesis™ wall panels can be rotated 180° at time of installation based on the end users preference. We STRONGLY RECOMMEND determining the location and veining direction for all of your Synthesis™ panels PRIOR to cutting or trimming. When doing so, the 3/4" thick edge of the side wall panels MUST remain at the front of the shower alcove

Whenever possible, it is best to acclimate your Synthesis™ porcelain shower surround to the surrounding environment for at least 24 hours prior to installation. This will prevent condensation from forming on the panels, which may prevent your suction cups from gripping properly. 

The Synthesis™ panels are designed to be removeable for ease of repairing future plumbing issues. To preserve this key feature of your Synthesis™ installation, please be sure to adhere to all directions regarding type and quantity of adhesives to be used throughout the process.

Synthesis™ large-format porcelain panels with polished finishes exhibit a "rippling" effect when viewed in direct light. This is a characteristic of all porcelain products and is simply more noticeable in large-format panels with a polished finish. This is not a basis for replacement of the product.
Planning your Synthesis Installation
Installing the receivers is the most important part of your Synthesis™ installation. The correct use of the vertical and horizontal jigs to install and verify the receiver locations will ensure that all edges and seams will align properly upon final installation.

Warped framing may present an installation challenge, depending on which way the warp occurs. If the warp is causing the framing to protrude into the shower enclosure, the framing must be planed down to flat. If the warp does not protrude into the shower enclosure, it can likely be corrected when installing the receivers. 

Consider the location of the Synthesis™ seams when placing plumbing fittings and valves. Some clients prefer to align these items with the seams while others choose to avoid the seams altogether. Whichever path you choose, it is best to consider it ahead of time.

Consider the locations of your shower accessories, such as shower niches, grab bars, and shelves, in relation to the Synthesis™ seams. In-wall blocking is required for grab bars and may be required for other items. Placement of these items is subjective but must be considered in advance.

Framing width of side (return) walls cannot exceed 37-1/8" in depth (front to back).

Overall height of wall panels is 94-1/2" (two 47-1/4"H panels stacked.) Bottom panel may be trimmed by up to 5" on the bottom edge. Top panels may be trimmed by up to 22" on the top edge. See Altering a Panel in our Installation Instructions for additional information. 

Stud cavities at far right and far left of each wall must be clear of all obstacles from top to bottom. If these stud cavities contain cross-bracing, plumbing pipes or vents, or any other obstructions that will interfere with the receiver installation, these items must be relocated prior to installing Synthesis

Plumbing fixtures are to be configured for a 1-1/4" finished wall thickness.

Consider the method of finishing the exposed panel edges at the front of your Synthesis™ porcelain shower surround. The exposed panel edge is 3/4" thick and can be finished with a metal or plastic "L" trim or with a casing or trim of your choice. The 1/2" plywood strips at the front of the shower surround may be omitted and replaced with a 1/2" drywall return if necessary.  

Clear framing width of rear wall cannot exceed 60" in overall width.
Installation Video Clips
Cutting Synthesis with the Blue Ripper Miter Maste
Cutting Synthesis with the Raimondi System